Wifi Password Chalkboard 8 x 10" with Stabilo All Pencil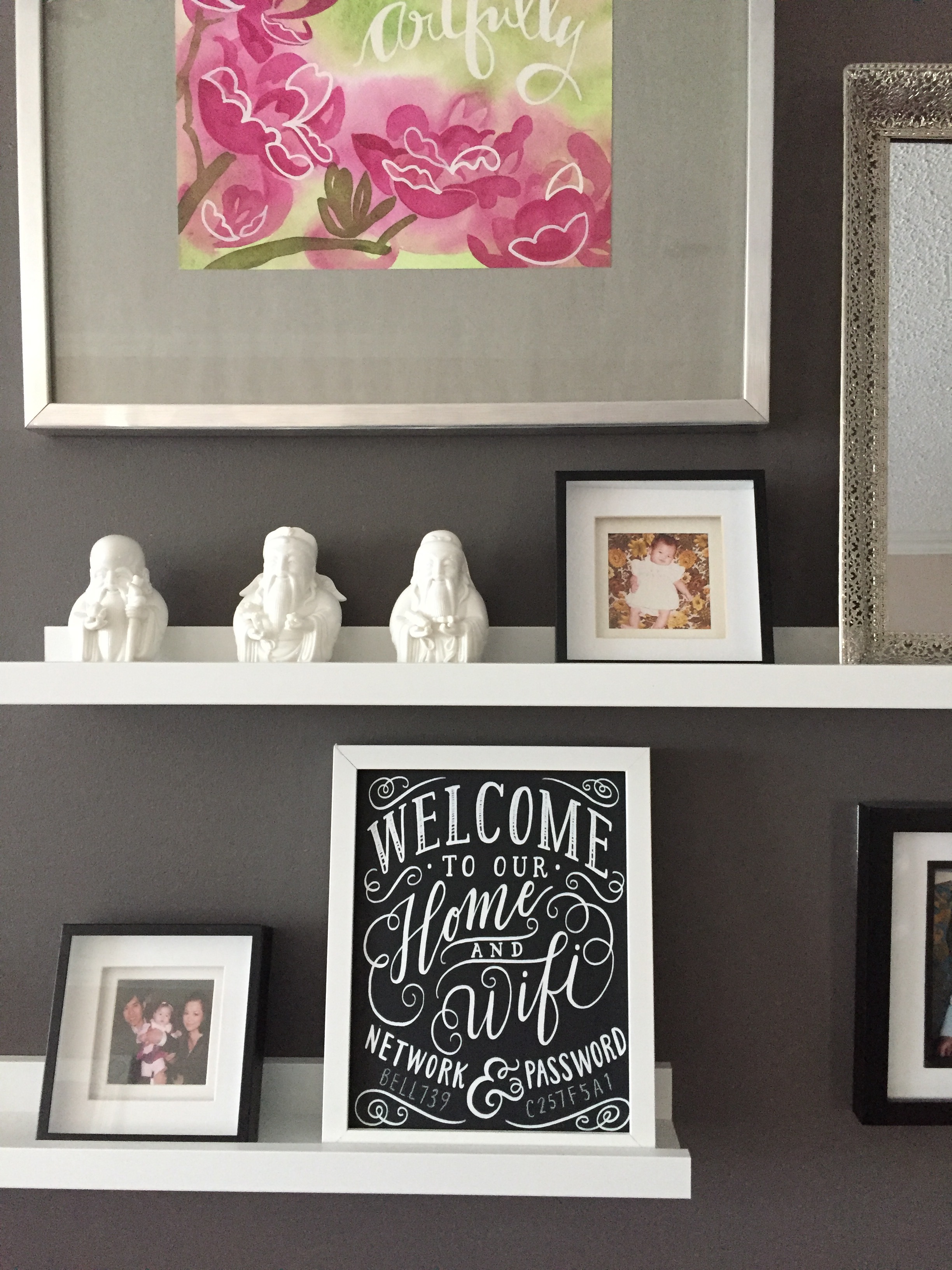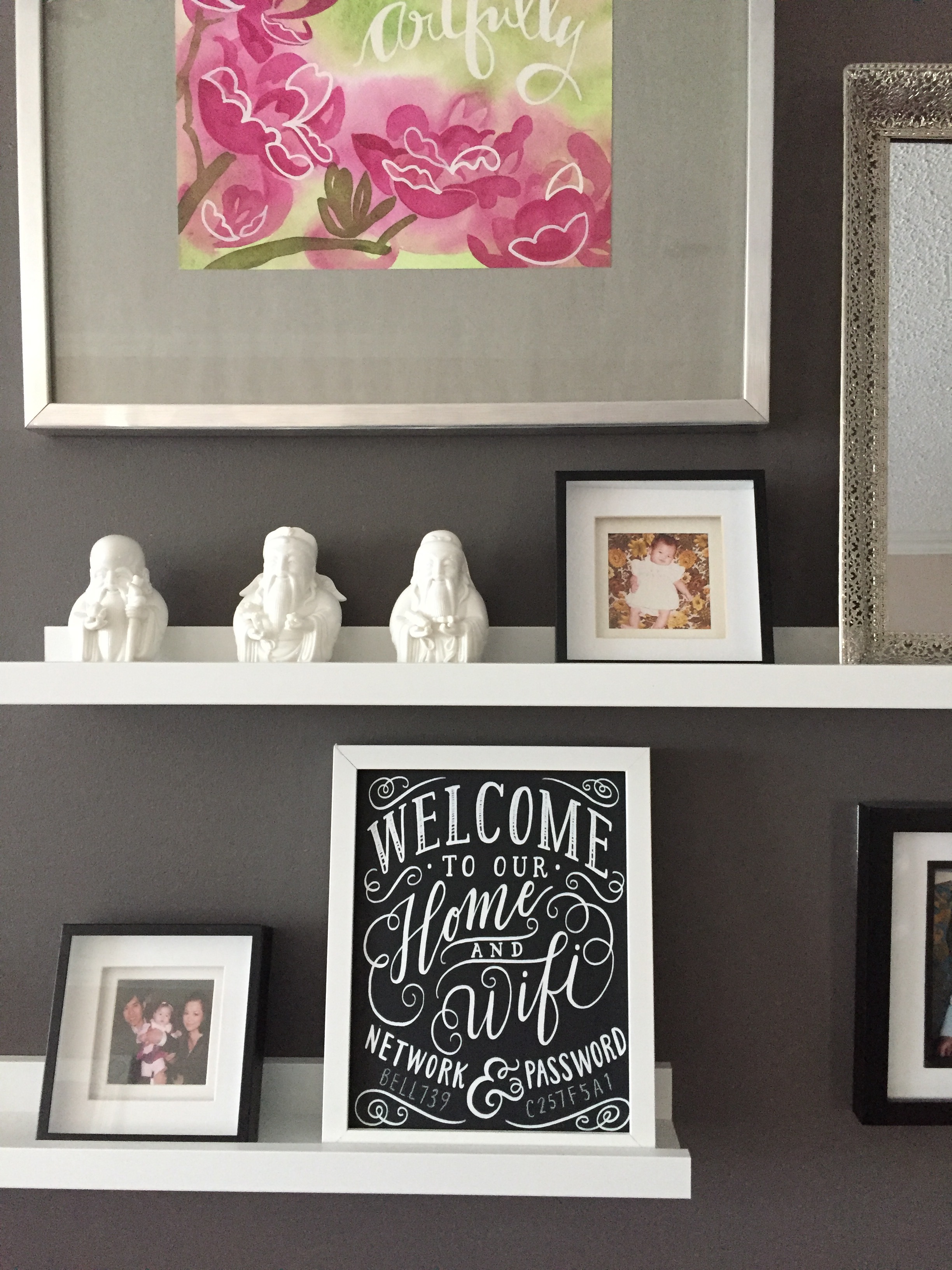 Wifi Password Chalkboard 8 x 10" with Stabilo All Pencil
Finally a pretty solution to quietly answer the question on every guests mind... "What is your Wifi password?"
This is an 8 x 10" chalkboard with the lettering screen printed on but allows you to write in your information and change as necessary. This purchase includes a Stabilo All pencil which letters easily, looks like chalk, is removable with water and is dust/mess free.
I created this piece for my home as I would get this question constantly from visitors, so I figured I would design a creative and pretty way to solve the problem!