"Draw Today, Draw Now" -50 Page 4"x4" Pocket Sketchbook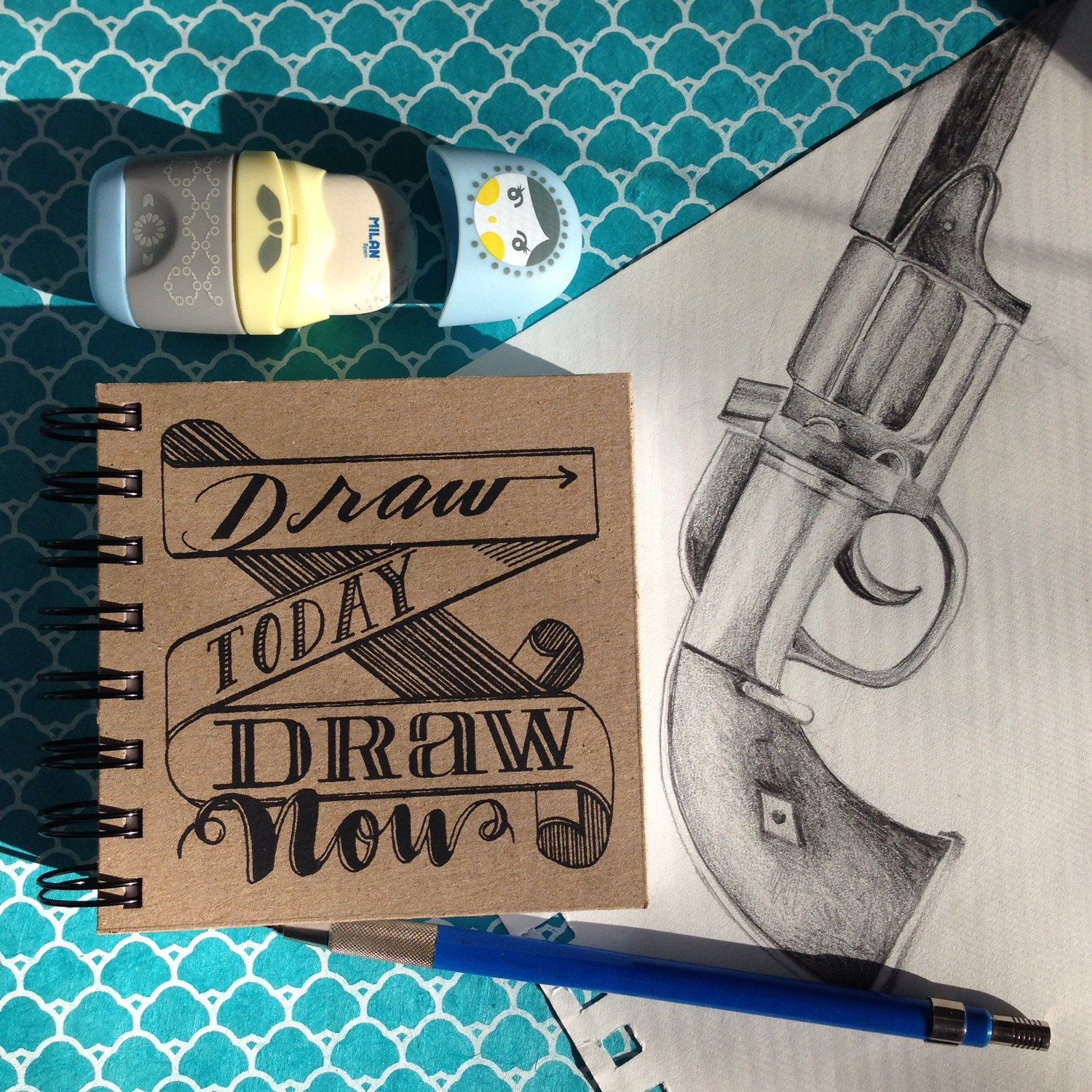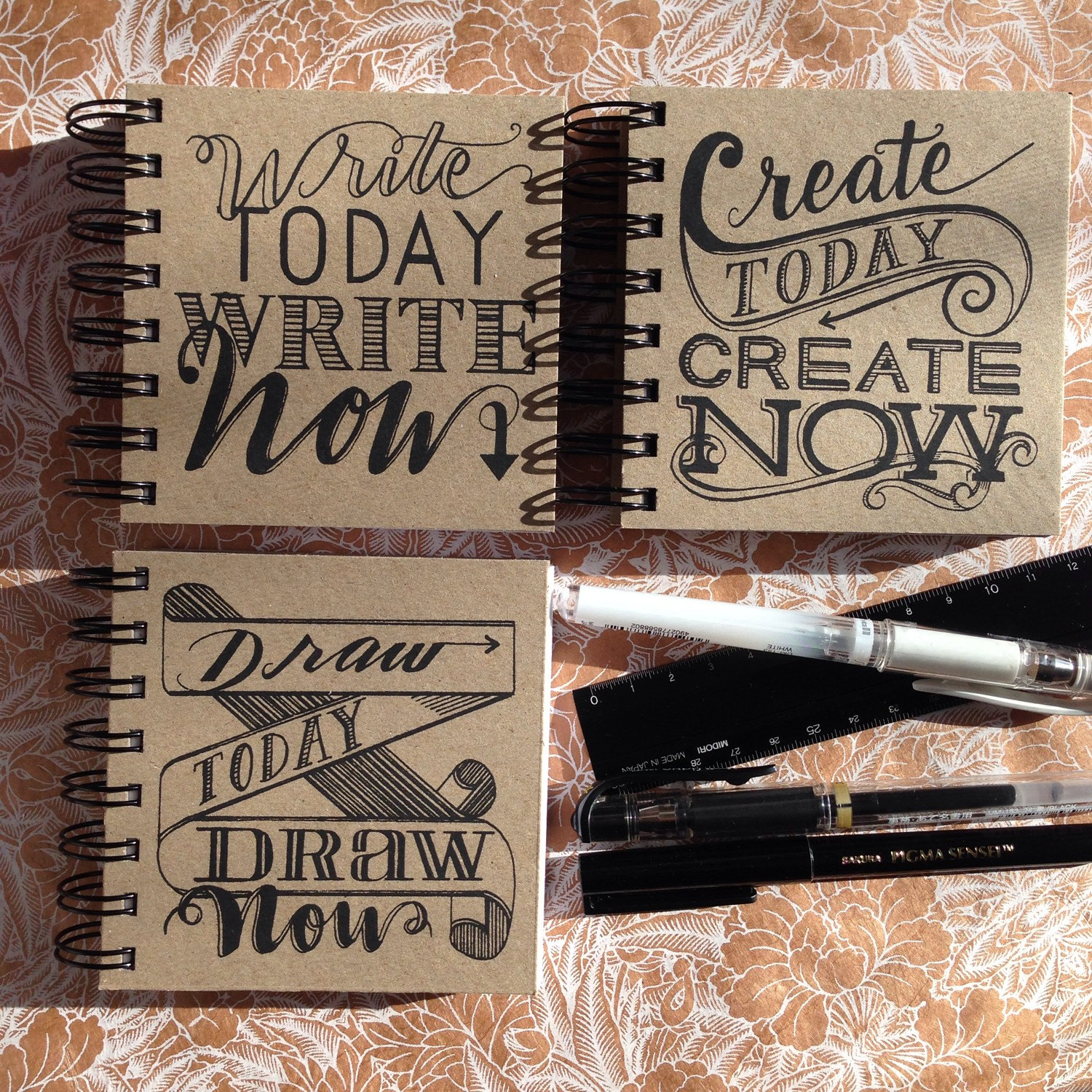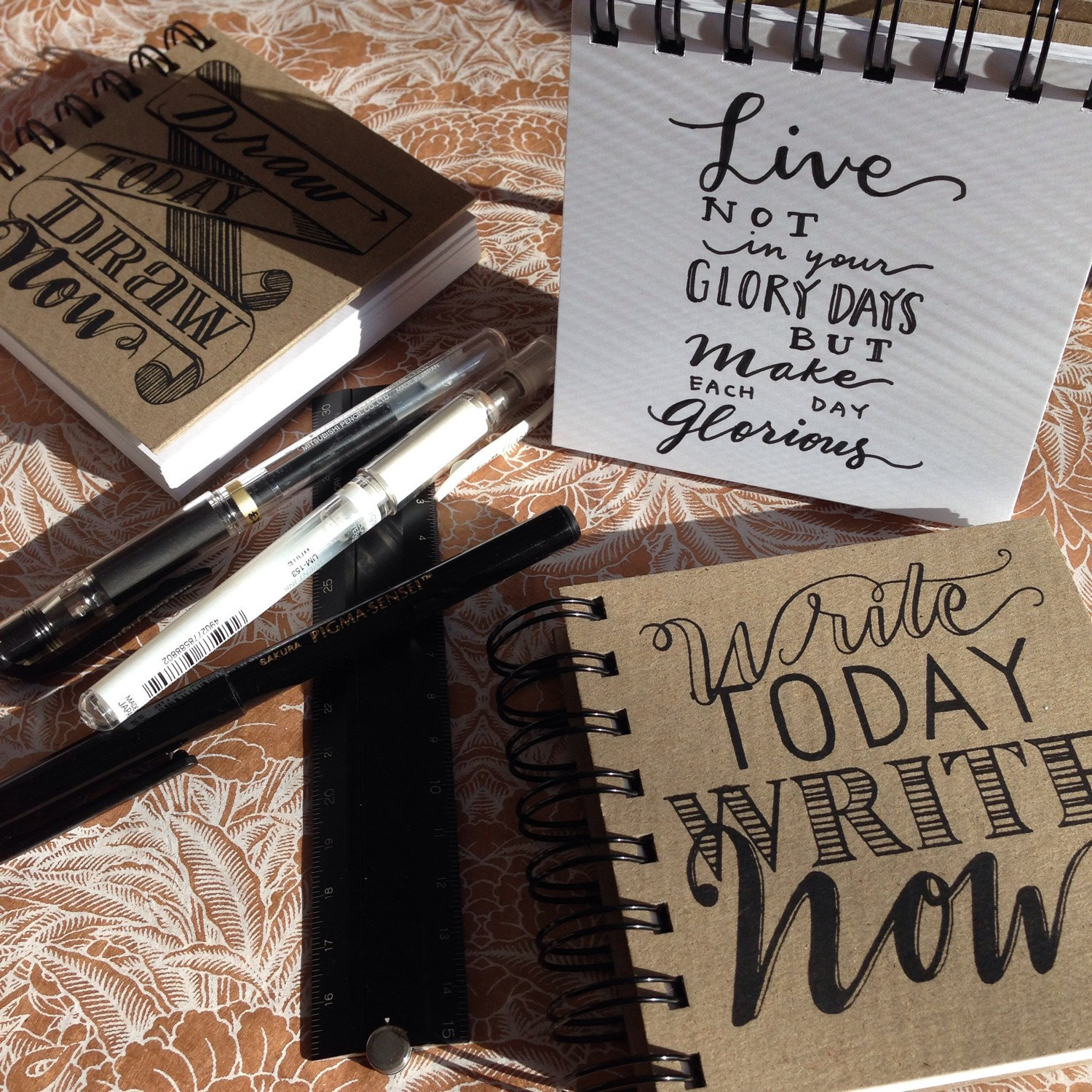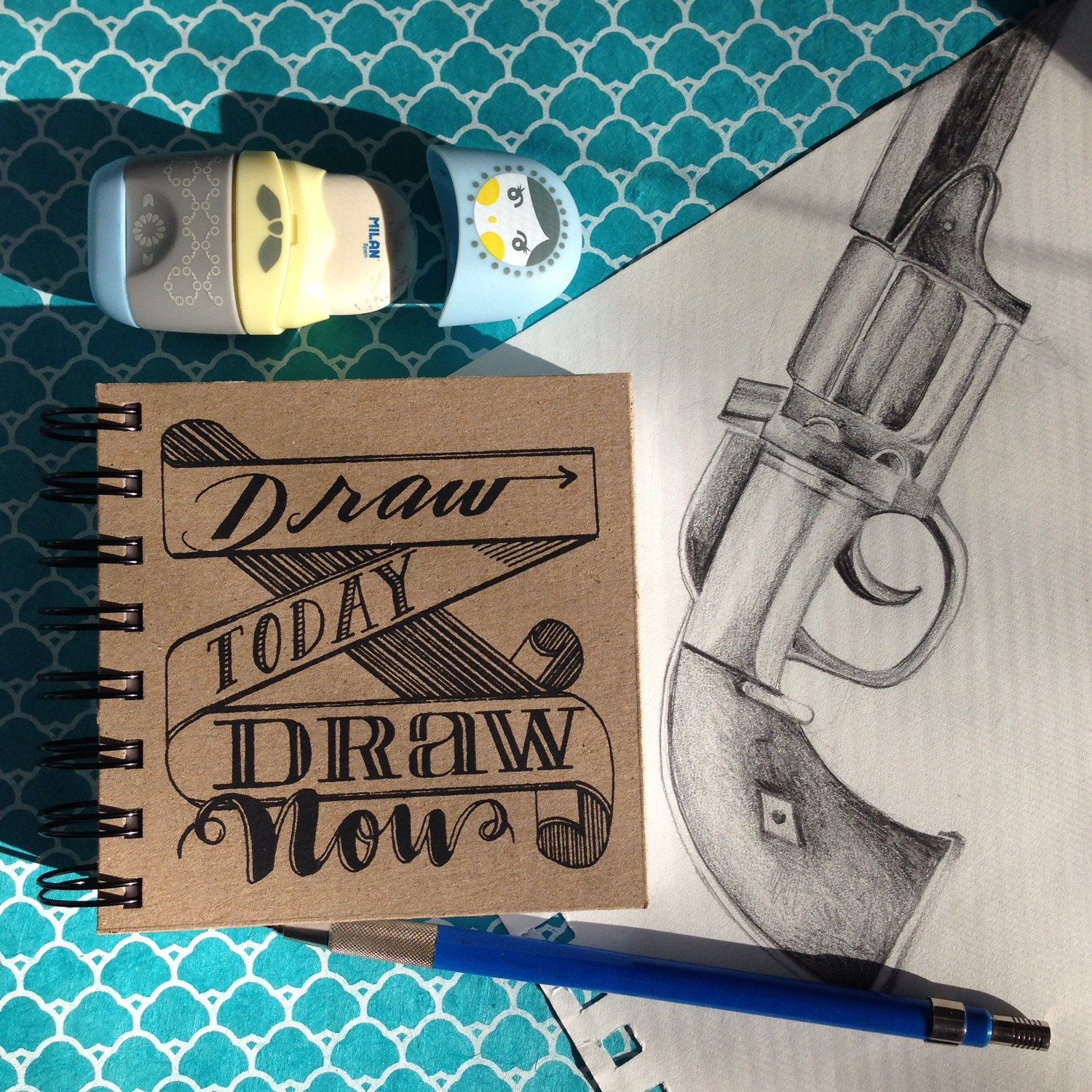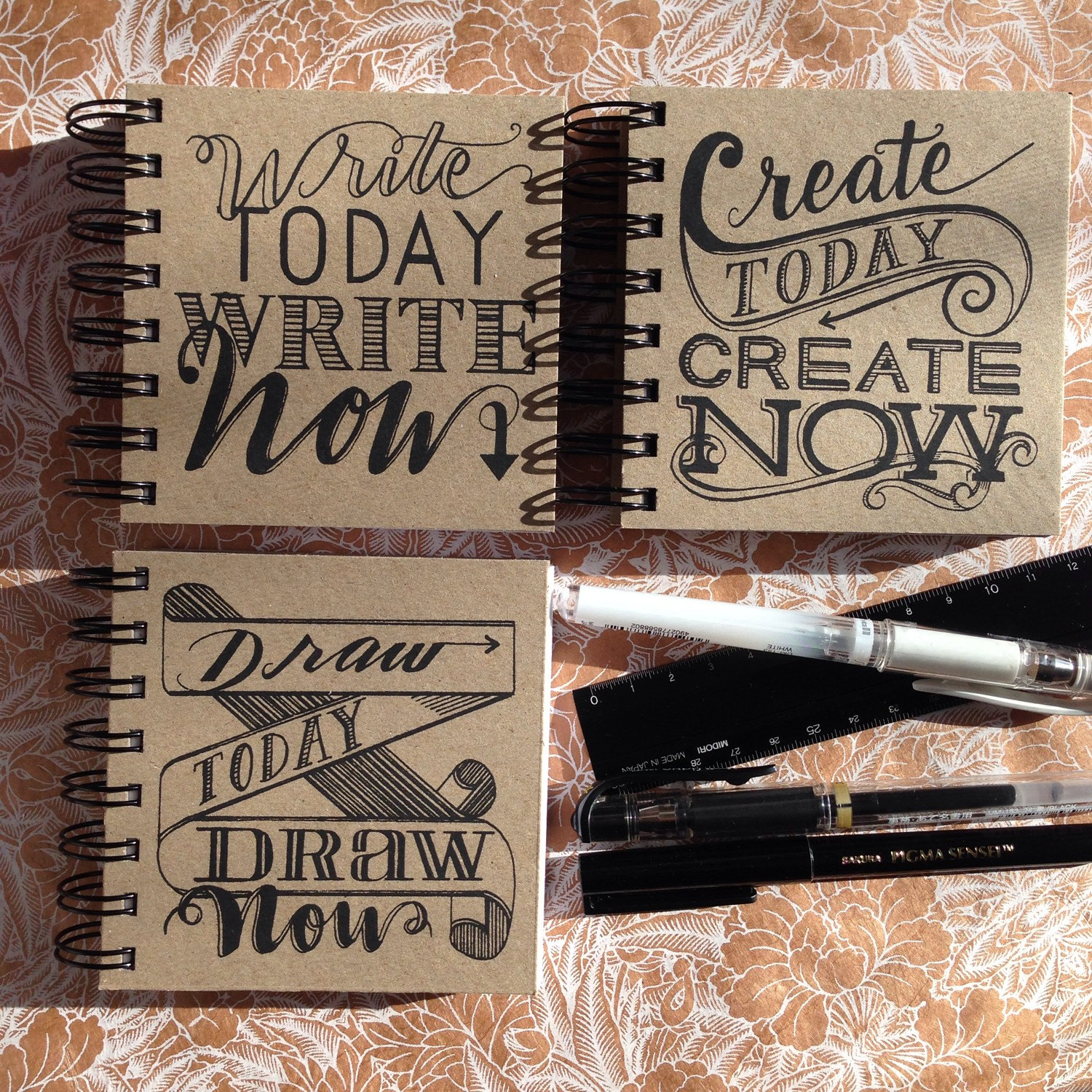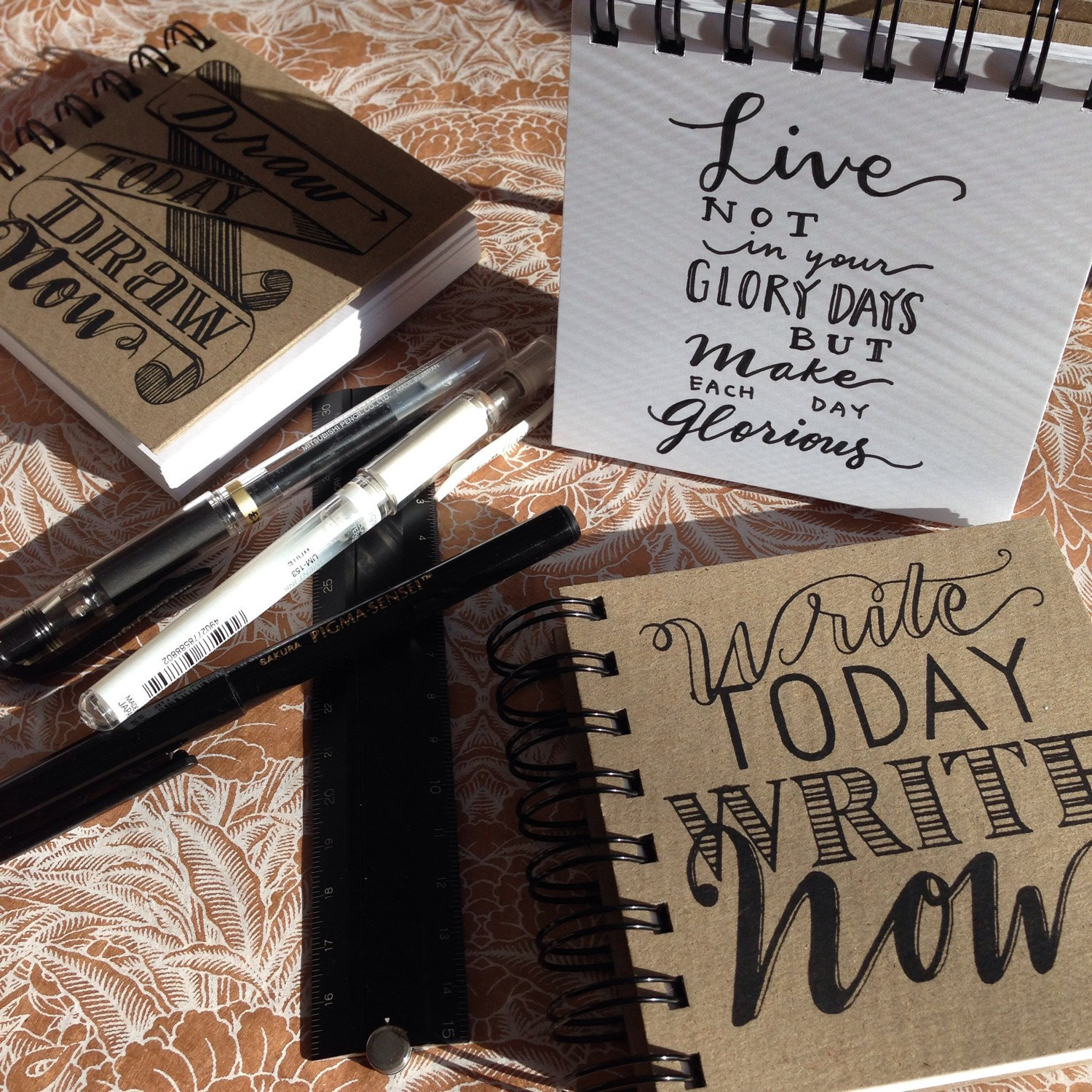 "Draw Today, Draw Now" -50 Page 4"x4" Pocket Sketchbook
Original quote and lettering by Doris Wai on a 4"x4" pocket sketchbook.

Ordinal artwork & hand lettering was created with Micron & Sakura Sensei pens, the design is then screen printed onto each kraft cover of these Today & Now sketchbooks.

It's small size and heavy kraft stock cover makes a great stable sketching surface on the go! 50 pages of bright white paper for your brilliant ideas!

The Today & Now series was created by myself as for years, ideas would pop into my mind and without writing them down, they only existed there.
When you draw/create/write them down, they come to life in the world and the ideas you put down today will take you places in the future. This is certain. Perfect little gift for the artist, writer, poet, creative in your life.

All books have this story on the back to encourage creativity and stifle resistance. Start Today & Now.

This is 1/3 designs of the Today & Now series. You can find the Create Today, and the Write Today sketchbooks in my store as well!

Thanks for visiting and make something beautiful today!